Throughout the PanAm Games I had, as my constant companion, a Nikon 1 V3 mirrorless camera along with a 10-30mm lens and FT1 lens adaptor, courtesy of Nikon Canada. This camera boasts an 18megapixel 1″-type sensor with no AA filter (offering a multiplication factor of 2.7 for your regular DSLR lenses, but more on that later. It can blast through images at 20 FPS, captures 1080/60p video, and features wi-fi connectivity through an IOS or Android Ap.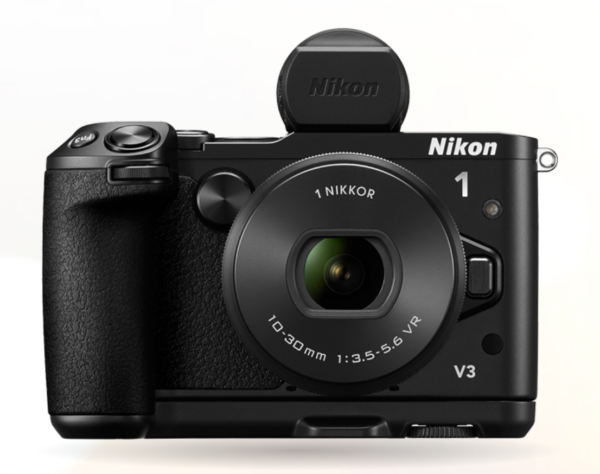 How did I find it – in short absolutely incredible – by far the best small lightweight camera I have ever handled.
TECHNICAL DETAILS
18.4MP CMOS sensor
20 fps with continuous AF and subject tracking
NEF Raw and JPEG file capture
3″ tilting touchscreen with 1.04M dots
1080/60p video capture
Wi-Fi connectivity with IOS and Android smartphone connection
HANDLING
In Canada the camera is delivered with the additional grip and the electronic viewfinder both of which aid the feel of a traditional DSLR.
Without even referring to the instructions manual the controls on this camera will be instantly familiar to any Nikon DSLR user. The same as any DSLR the camera offers all the conventional shooting modes, programmed auto, aperture and shutter priority, as well as metered manual.
As a DSLR user I always find it difficult to compose my images using the LCD screen on the back of a compact camera. With the 1 V3 you have the option of using the supplied electronic viewfinder, which I never took off the camera. I had no trouble composing my images on the electronic finder, although viewing an electronic version of your subject material takes a bit of getting used to
AUTOFOCUS
The Nikon 1 V3 has a hybrid auto-focus system that combines 171-point contrast- and 105-point phase-difference detection systems. The Nikon 1 V3 to focus extremely quickly in good light, even on a moving subject. As the light levels drop, the camera switches to contrast-detect AF which, which is not a fast as contrast method but still fast enough for every situationI encountered. The camera that decides which AF method to use – the photographer has no influence on this.
Shooting sequences, even in 20 FPS mode, resulted in almost every frame being pin-sharp, impressive stuff!
SPEED
As a sports photographer I thought great, 20 FPS and quickly switched to this mode. I just as quickly switched back to single shot mode for all but real action situations as I realized I was shooting 15-20 almost identical images of fairly static subjects. Even though I have got my workflow tuned to a fine art I still don't want to look at dozens of essentially identical shots!
IMAGES
Of course, the proof of the pudding for any camera is the quality of the images it captures. Here I was far from disappointed. Shooting with both the Nikon1 10-30mm lens and using the adaptor with a range of DSLR lenses produced spectacular results.
Nikon 1 V3, 10-30mm lens 1/500th @ f5.6 400 ISO, aperture priority automatic
Nikon 1 V3, FT1 Adaptor, 24-70 f2.8 lens 1/350th @ f4 1600 ISO, aperture priority automatic
Nikon 1 V3, 10-30mm lens 1/1000th @ f2.8 1600 ISO, aperture priority automatic
The FT1 adapter provides some really unique shooting opportunities. Mounting a super telephoto and the 2.7 multiplication factor results in one monster lens. Take for example the image below shot with a the V1 and a 500mm f4 a windsurfer competitor. That's a 1350mm f4 lens – this shot was taken from approximately 500 meters away!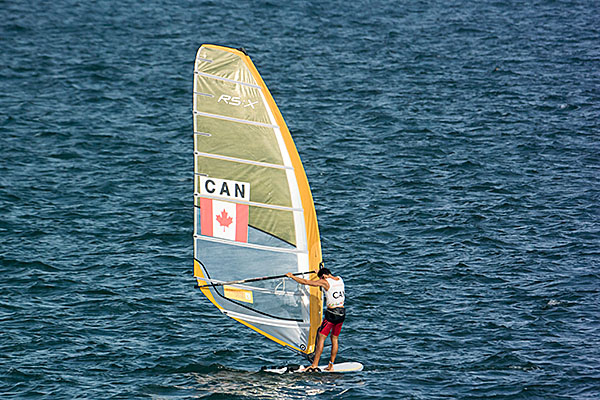 Nikon 1 V3 plus FT-1 adapter, Nikon 500 mm f4 lens 1/1600th @ f5, 400 ISO, aperture priority automatic mounted on Gitzo tripod with Wimberley head.

Close ups are also a joy to shoot with the extremely close focusing distance of the supplied 10-30mm f3.5-5.6 zoom of only 0.7ft (0.2m)
Nikon 1 V3, 10-30mm lens 1/120th @ f5.6 400 ISO, aperture priority automatic
Overall, this is the the small camera I have been searching for. It offers unparalleled versatility, is light to carry everywhere you go, and produces professional quality images.
WIRELESS CAPABILITY
One feature I loved about this camera was it's built-in wireless capability allowing me to transmit images across to my iPhone using the free Nikon Wireless Mobile Utility ap, the images appearing almost instantly in my photo library. Perhaps this is the answer to me doing more with Instagram!
My verdict – highly recommended.